"Finding clever solutions and helping our clients do things better is part of everyday life here."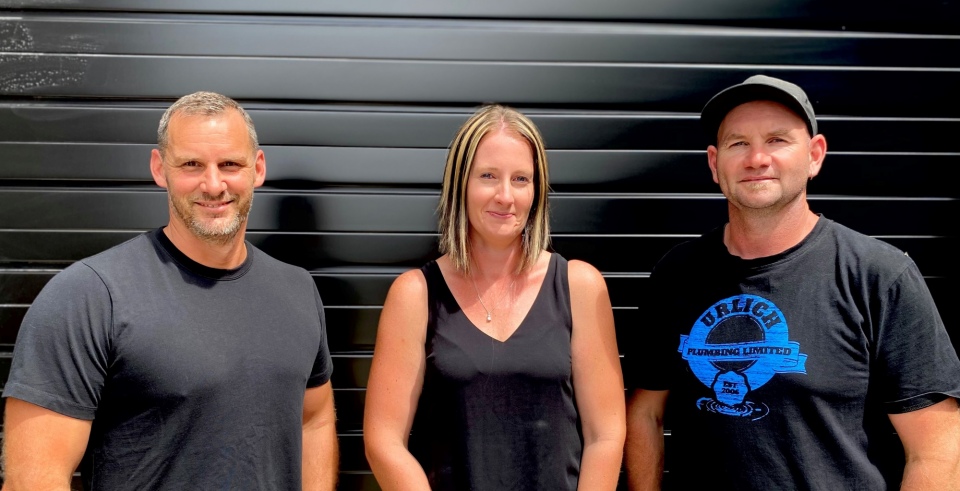 Tony Urlich
Tony is the Company Director, Establishing Urlich Plumbing in 2006.
He has over 29 years of experience in the Trade and is a PGDB Certified Plumber, Gasfitter & Drainlayer. He is also a Registered Backflow IQP with the Council.
Tony is strongly involved in the day-to-day pricing, planning and management of our large projects and the running of the Company working along side Mark & Alana.


Alana Muir
Alana is our Office Manager and has been with Urlich Plumbing since 2012.
Alana has 20 years of administration experience, including 10 years in the accounting industry and has worked for a Large Commercial Plumbing Company in Australia prior to starting with Urlich Plumbing.
Alana manages a broad range of services, completing all the behind the scenes aspects of the Company with the support of the office Administration Staff to allow the company to operate efficiently.
Alana works closely along side Tony & Mark to ensure all pricing/tendering, project related documentation, correspondence & day to day job details are completed.


Mark Ashcroft
Mark is our Project Manager and has been with Urlich Plumbing since 2009.
He is a PGDB Qualified Plumber and Gasfitter with over 23 years of experience in the industry.
Mark manages the day-to-day jobs, completes all our on-site quotes and works closely alongside our clients and contractors to ensure the most cost effective and efficient solutions are provided and project deadlines are met.
Mark also manages and mentors our team of Tradesmen & Apprentices, sharing his knowledge and skills to help them further their knowledge within the industry.